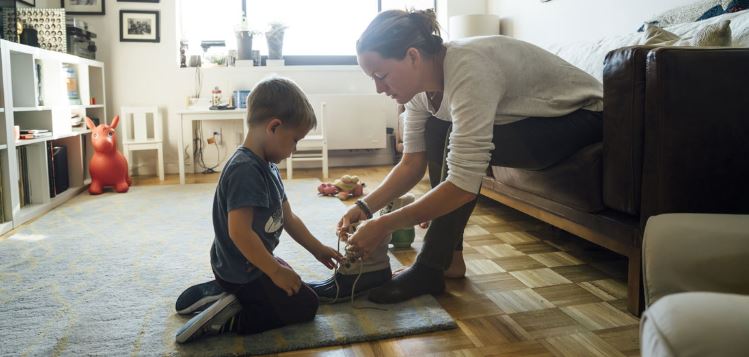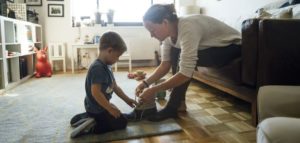 As a single parent, you want to be there for all of life's little moments – when your kids start riding a bike, go on their first date or head off to college. Your children count on you for all those things and so much more.
That's why a term life insurance policy is something to consider as a single parent. Life insurance can give your children financial stability no matter what the future holds.
WHY DO SINGLE PARENTS NEED LIFE INSURANCE?
For the potential caregiver: In case something should happen, you've probably asked someone you trust to take care of your children. According to the U.S. Department of Agriculture, the average cost to raise a child is more than $245,000. A life insurance policy can help your child's guardian with those costs, making sure needs are taken care of.
To pay off debt: If you're like most people, you probably have a car payment, mortgage and/or student loans. If someone has co-signed the loan for you, they might be responsible to repay them in the event of your untimely passing. Having life insurance can ensure that no one else becomes accountable for your debt.
Because funerals are expensive: A modest funeral can cost about $7,0001. That can be a big burden on someone during a difficult time. A life policy can help fund any funeral arrangements and final expenses.
HOW MUCH LIFE INSURANCE IS ENOUGH?
Despite the compelling reasons for having life insurance, nearly 70 percent of single parents are not covered by a life policy2. Sometimes it's simply because they aren't sure how much life insurance they need or how to make sure they choose the right coverage.
That's where we can help. They can assist you in finding quality, affordable life insurance coverage that fits your life and budget.
Erie Family Life offers LifeSense, a term policy that's perfect for single parents. (Learn more about term life insurance.)
WHY CONSIDER A LIFESENSE TERM POLICY?
A LifeSense policy can provide the coverage you need at a price you can afford. For example, a healthy 35-year-old man would pay less than $18 a month for a 20-year, $250,000 term policy3. Here are three more reasons to consider this type of coverage:
You can choose a 10-, 15-, 20- or 30-year plan.
Rates stay the same for the period you select.
You get protection backed by a financially secure company.
TAKE THE NEXT STEP
We want to help you understand and feel confident about your coverage. Check out these other informative articles from Erie Family Life:
For us, life insurance is a sacred trust. When you count on ERIE to secure the comfort of your loved ones, we honor your confidence by acting with purpose and integrity.
Ready for a quote? Contact us for guidance in creating the best life insurance plan to fit your needs.
1 National Funeral Directors Association 2 According to a study by Genworth Financial. 3 Rate depicts Ultra-Select, Non-Tobacco Rates
by Alexandra Sienerth