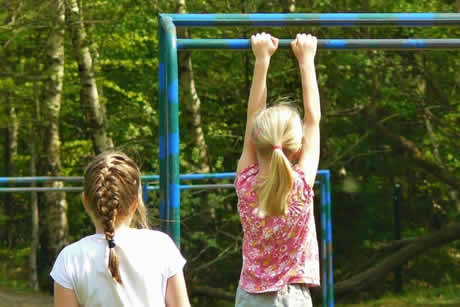 When the weather warms up, our kids start to spend more and more time outdoors. Each year, more than 200,000 children have to be taken to the hospital for playground injuries. Keep them safe with these tips:
Create a large space. Have a six-foot radius surrounding the play area in all directions. Look for and remove all tree stumps and large rocks frequently to prevent tripping.
Properly install everything. Read all directions so that you make sure everything is put together properly. If you have a complex playground, consider hiring someone to complete the job.
Shock-absorbing surfaces are a good idea. Install mulch, wood chips or shredded rubber around the playground. Replenish your base every year to stay safe.
Check for hazards. Look for any open hooks, bolts that are sticking out or sharp points in the hardware. Also, install guardrails to platforms, walkways and ramps. Don't attach ropes anywhere on the equipment.
Always check for maintenance a few times per month. Make sure everything is tightened and the protective caps are still in place.