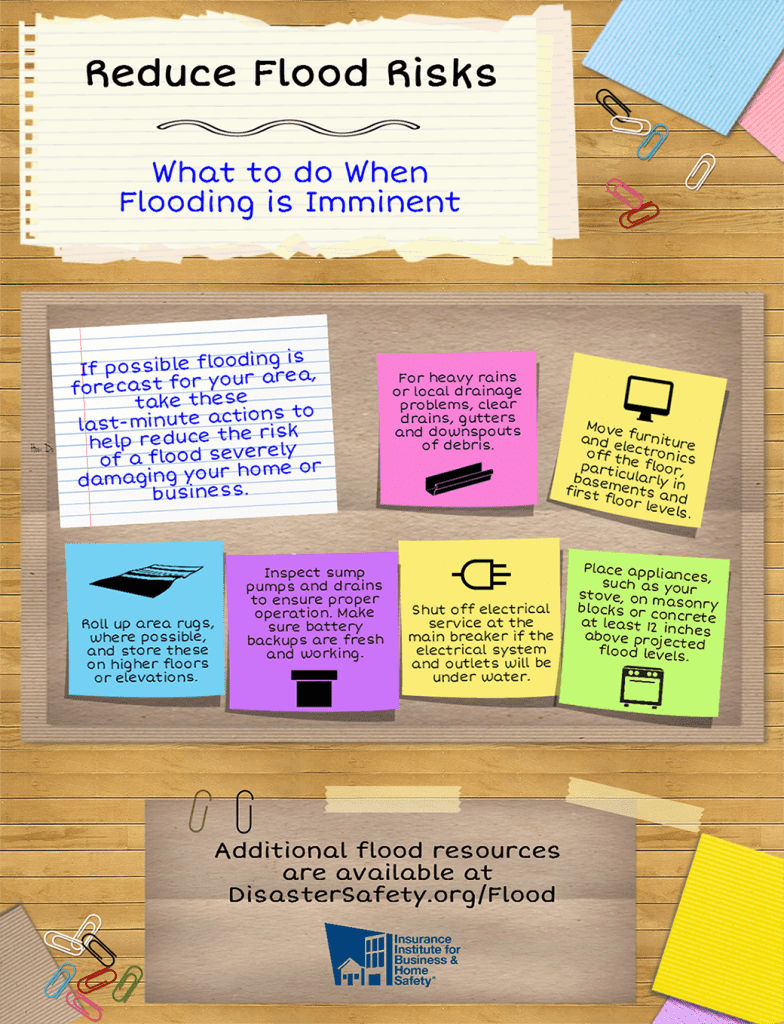 Flooding may be more common in your area than you think. Floods are the most common weather-related cause of property damage in the nation. According to NOAA, the average annual amount of damages from flooding in the U.S. is $8.3 billion. Not only should you take personal safety precautions: preparing an evacuation kit with important papers, insurance documents, medications and other necessities, but you should also take the actions listed above to reduce property damage. You can also use these tools and resources to prepare and reduce flood risks.
Visit this website for the latest forecasts and any hazardous weather conditions.
Receive Wireless Emergency Alerts on your smart phone.
Find flood safety tips and what to do before, during and after a flood here.