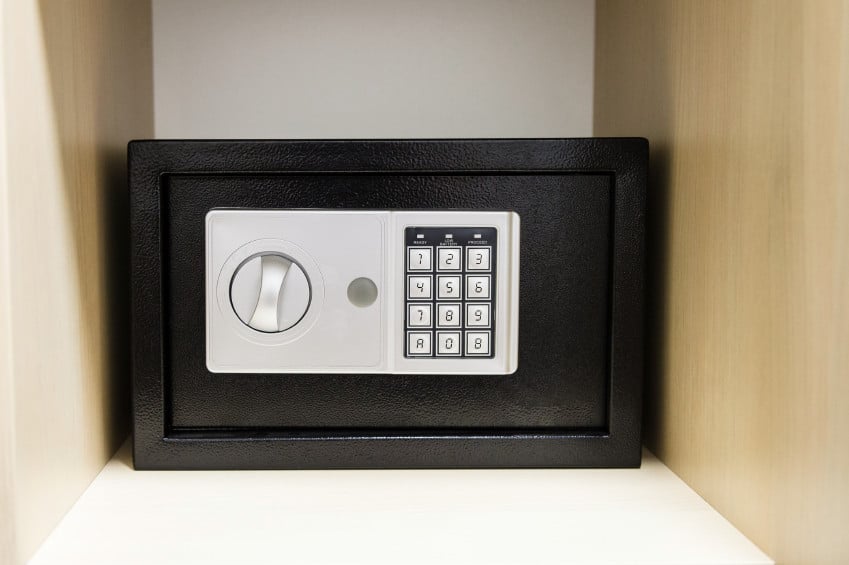 Taking time to safely store your critical documents will give you peace of mind and ensure that you are prepared following an emergency. The Federal Emergency Management Agency recommends taking an inventory of all important documents and valuables; this checklist will get you started. Once you have that, start to think about how to safely store your items. Here are two ways:
Bank safe deposit box. This is a good solution for collections, family heirlooms or other items that don't need to be accessed frequently. This protects against floods, fires and any other disaster. These items can only be accessed when the bank is open and once the owner is deceased, the boxes are sealed. Contents inside this box aren't insured by the bank or FDIC, but are covered by standard homeowners insurance policies.
Home safes. These are used to protect legal documents, photos, jewelry, passports, health records, birth certificates, insurance policies and other important paperwork. Before buying a home safe, consider the following:
What are you looking to protect? Some documents need to be kept for a year, while others should be kept forever. Not sure how to organize your important paperwork? Read this.
What size do you need? Home safes come in a range of sizes to accommodate objects of every shape and size.
What are you protecting against? You can find a rating for protection against fire, flood and robberies.

Fire protection: Look for a UL symbol on the packaging to ensure that your safe can withstand a fire.
Water protection: Consider moving your documents if you store them in a basement or an area that may be prone to flooding. An ETL verification ensures protection from flood and water damage. You can choose from waterproof safes and water-resistant safes. Here are the differences: Waterproof safes can be submerged with minimal water entry. Water-resistant safes can withstand 15 minutes of 1,000 gallons of water spray and 1 hour of standing in 6 inches of water.
Security protection: Look for pry-resistant doors, steel construction and bolt-down kits.

How do you want to access your items? There are plenty of options available, including a standard key, combination, electric lock or a mix.