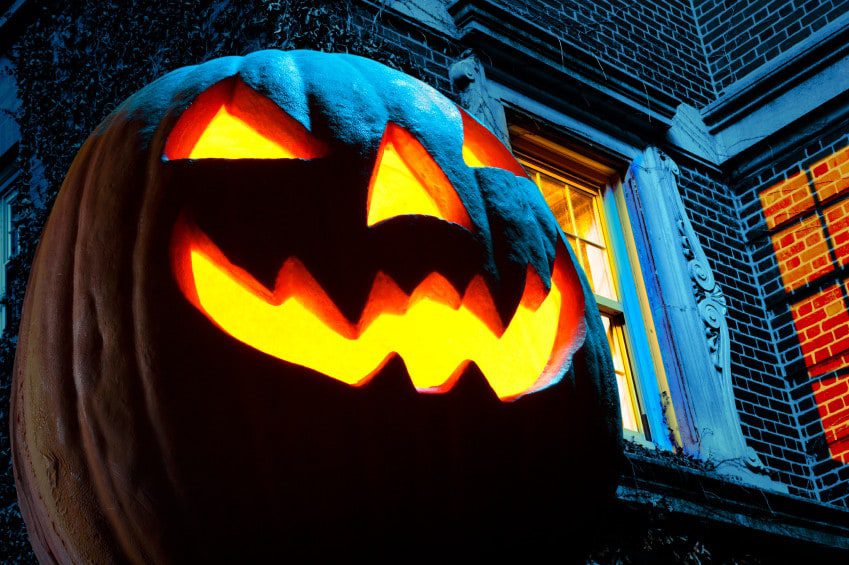 It's the most fa-boo-lous time of the year filled with costumes, tricks, treats, and fun. Make Halloween safety your number one priority this year and keep everyone safe by following these tips:
Leave your keys and grab a broomstick. The most popular trick-or-treating hours are from 5:30-9:30 pm. If you are driving, be sure to be extra alert during these times for trick-or-treaters.
Keep your goblins safe. Children under 12 should not be alone without adult supervision.
Don't be a ghost. All trick-or-treaters should carry flashlights or glowsticks. Consider using reflective tape on costumes so that you can be seen.
Don't be wick-ed. If you are lighting pumpkins, use light sticks or flameless candles. Candles are a fire hazard, especially with costumes.
Trick or treat, smell my feet, give me something good to eat. Be sure to check all candy before eating it. Candy without a wrapper and homemade goods should be thrown out.
That house is haunted. Only approach houses with lights. Never go inside someone's home.
Don't get caught in the dark. Discuss a time and route, especially if you decide to let your kids go alone. Also, make sure cell phones are charged in case of an emergency.
Get into the spirit of things. Choose costumes wisely. Make sure they aren't too long so there is no risk of tripping. Consider using face paint instead of masks so that you can see clearly.
Beware of what's lurking around the corner. Always look both ways before crossing the street. Stay on sidewalks.
Don't turn your dog into a zombie. Keep candy away from pets. Chocolate can be poisonous to dogs.
Get ready to get creeped out with these spooky, eerie insurance facts:
There are reputable insurance companies that sell policies to ensure individuals that happen to morph into a werewolf or vampire. Apparently hundreds of people have purchased such coverage. In America, would turning into a werewolf be considered a pre-existing condition?
Golfers in Japan purchase insurance at $65/year for coverage of up to $3,000 in the event that they sink a hole-in-one, in which case tradition dictates that they must buy gifts and drinks for all their friends.
Over 20,000 people have purchased Alien Abduction Insurance with typical policies costing around $150 per $1.5 million in coverage. Many companies also offer coverage in the event of a UFO crash.
If your car is involved in an accident, it's your responsibility even if your friend was driving. Your insurance will cover the damage, and the accident will go on your insurance record. Only choose trustworthy drivers and limit how much you loan your car.