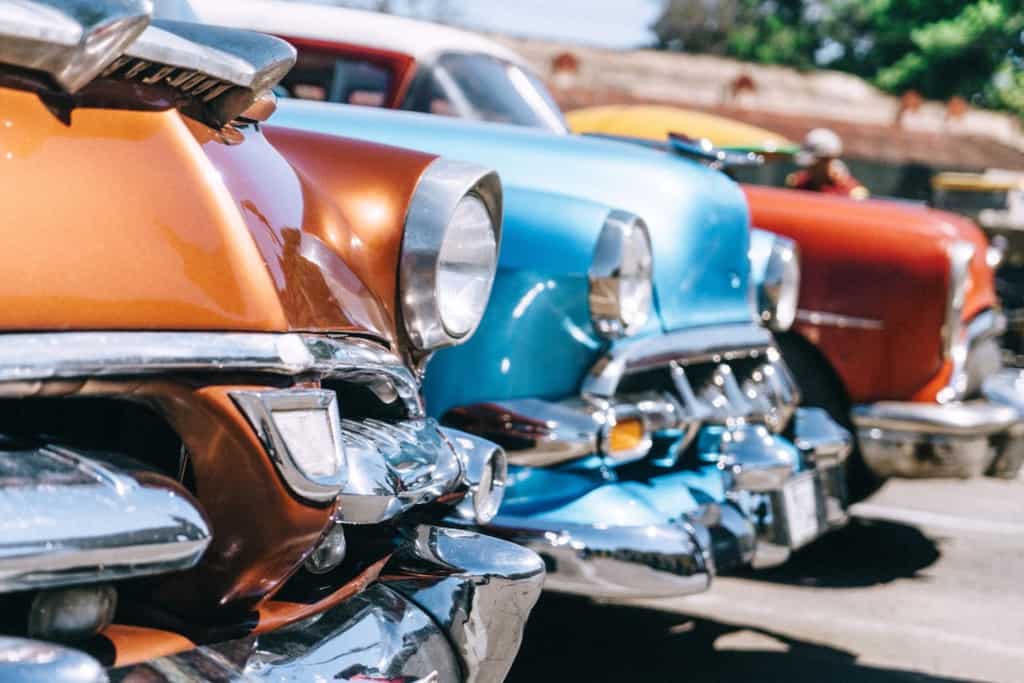 It's that time of year again! As the frigid weather gives way to long sunny days, the parades of classic cars make their way out of hibernation! Whether you plan on taking to the road, showing off your wheels in a local show or just admiring these stunners from afar, here are our top 5 care tips to keep your crown jewel running well and looking good.
Oil, water and brake fluid.These three ingredients are essential to make sure that your car will cool itself properly and prevent overheating. Be sure that you have the right levels and flush the fluids regularly to keep everything running in optimal condition.
Clean the exterior. Does your black car look yellow? With all of the pollen and other rubbish that regularly finds its way onto your car, a routine car wash will counteract build-up. Don't forget to wax twice annually to protect and keep your paint job shiny.
Don't neglect the interior! Even though your interior isn't directly subject to the elements, be mindful of dirty shoes and eating in the car to help keep things clean. Sun visors are also a great way to prevent fabric upholstery from fading if your vehicle is kept outside.
Keep your brakes in check. "Bleeding the brakes" yearly is important, as well as greasing the bearings or replacing any that are damaged. Do a tire rotation if you are able and a quick pressure inspection during this process.
Drive it, of course! Isn't that what it's for? Your car is already a classic – don't speed up the aging process by letting it sit. Start your vehicle monthly (at least), turn the wheel and shift some gears. Even if you are wary of taking your classic out, it is much better to take it on a short ride around the neighborhood than to leave it sitting.
Now that you've got your classic cruiser all tuned-up and ready for season, be sure to keep her protected! Learn more here.