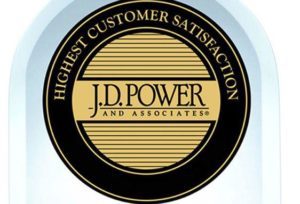 In April, Erie Insurance received top honors on the J.D. Power Insurance Shopping Study for the third consecutive year. The annual study evaluates the customer service experience of buying a new car insurance policy. As a provider of Erie Insurance, we are extremely proud of this accomplishment, and the part that our wonderful agents played in providing excellent customer service.
Terry Cavanaugh, president and CEO of Erie Insurance, stated, "Our co-founder left us with the words, 'Never lose the human touch,' and 90 years of business later, we continue to see the important of an insurance agent in the shopping experience."
Our team could not agree with Mr. Cavanaugh more. We pride ourselves on offering something that other insurance providers cannot do. Our agents work to get to know our customers so that they feel like family. With an established relationship, we can provide advice on the type of coverage that is going to serve them best in the long run.
For more information on the J.D. Power Insurance Shopping Study, click here.