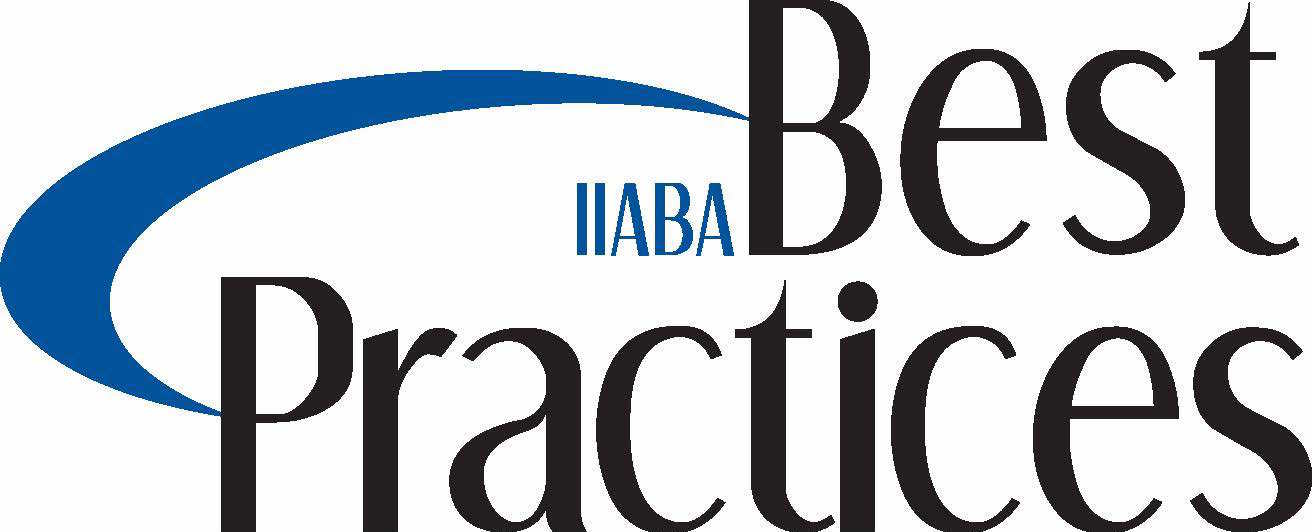 We're so proud to announce that we've maintained our elite status in a group of independent insurance agencies around the country participating in the Independent Insurance Agents & Brokers of America (IIABA or the Big "I") "Best Practices" Study Group.
This year concludes the current three-year study cycle in which more than 1,100 independent agencies throughout the U.S. were nominated to take part in the annual study, conducted by Reagan Consultants. Only 217 agencies qualified for the honor. To be chosen, the agency had to be among the 35-45 top-performing agencies in one of six revenue categories.
For more information on this honor, please read the press release.