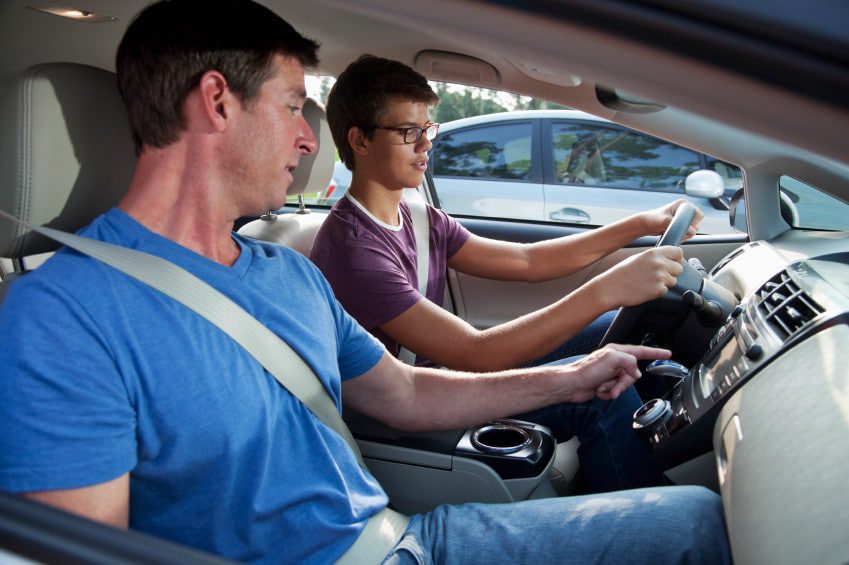 Did you know that motor vehicle crashes are the leading cause of death for 14-18 year olds in the U.S? And that 41% of teen drivers who died in crashes were legally intoxicated. But only 25% of parents have had a serious talk with their kids about the key components of driving.
National Teen Driver Safety Week, happening October 18-24, 2015, is dedicated to raising awareness and seeking solutions to preventable teen deaths and injuries on the road. Parents are the biggest influencers on their teen drivers, even if they don't think they're listening. "When parents model and reinforce safe driving habits, they equip their teens with the skills to safely navigate the roadways for life," said U.S. Transportation Secretary Anthony Foxx. "Parents need to take the time to talk with their kids about behaviors that will keep them safe, and those that create greater risk."
The "5 to Drive" campaign, created by the National Highway Traffic Safety Administration, is a helpful way parents can educate their children on the most dangerous and deadly behaviors for teen drivers. Items on the list include:
No drinking and driving. The minimum legal drinking age in every state is 21. However, in 2013, among 15- to 20-year-old drivers killed in crashes, 29 % had been drinking.
No cell phone use or texting while driving. Texting or dialing while driving is more than just risky – it's deadly. In 2013, among drivers 15-19 years old involved in fatal crashes, 11% were reported as distracted at the time of the crash. This age group has the highest percentage of drivers distracted by phone use.
No driving or riding without a seat belt. In 2013, more than half (55%) of all 15-20-year-old occupants of passenger vehicles killed in crashes were unrestrained.
No speeding. In 2013, speeding was a factor in 42% of the crashes that killed 15- to 20-year-old drivers.
No extra passengers. NHTSA data shows that a teenage driver is 2.5 times more likely to engage in risky behaviors when driving with one teenage passenger and three times more likely with multiple teenage passengers
For more information on traffic safety facts, click here.