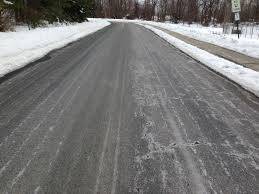 Snow covered roads. Whiteouts. Black ice. All are situations that everyone is not looking forward to this winter. Unfortunately, with the colder weather on its way, there is a chance that we will all experience one or all of these road conditions.
Road salt definitely helps make the roads safer. A study conducted by Marquette University found that de-icing winter roads with salt reduces accidents by 88 percent and 85 percent. Each year, state and local agencies spend more than $2.3 billion on snow and ice control operations.
As helpful as road salt can be for the safety of drivers, there is a downside. Chemical reactions can corrode your car. This is especially true if you have any exposed metal on your car.
To help protect your car from road salt damage you should:
Give your car a good wash and wax. For the best protection, apply a wax sealant over your wax.
Have any scrapes, chips or rust spots repaired before the first snow falls.
Refrain from driving behind trucks spreading ice or brine.
Get regular car washes. Spray your car down at least once a week if a lot of snow falls. Invest in a wash that cleans the undercarriage of the car at least every few weeks.
Give older cars some extra TLC. The National Highway Traffic Safety Administration says that cars are especially susceptible to corrosion after being exposed to road salt for eight years or more.
Having the right car insurance will protect your car, no matter what season it is. Contact us to learn more about getting the right coverage at the right price.