Many people have the common misconception that insurance should only be purchased to protect the things you own— a car, a house, a boat, etc. Most renters also assume that the home they are occupying is insured by their landlord and that this protection also applies to them. While the homeowner's insurance does cover the walls and the roof of the home, it does not insure any of the renter's items within the home. Below, we break down the various components of renter's insurance and why it is crucial to purchase a policy: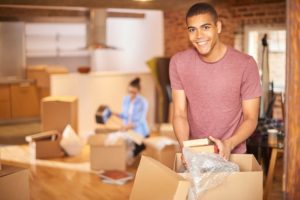 Personal Property
Rental homes are more likely to be burglarized than owner-occupied properties, and yet nearly 60% of renters don't have a renter's insurance policy. Consider how much it would cost to replace your furniture, clothes, kitchen items and other valuables. In the event of a fire or break-in, you will be left footing the bill for those items. With a renter's insurance policy in place, there are two ways you can get reimbursed for those items:
Actual Cash Value: This option pays to replace the items in your home minus a depreciation fee (reduction in value of the items due to use and age) up to the limit of your policy.
Replacement Cost: This pays the full replacement value of your items without any deductions for depreciation. While this option is a bit pricier than Actual Cash Value, it is well worth it.
Liability Insurance
Most standard renter's insurance policies include liability insurance. If something happens to a guest while in the home you are renting or there is an accident in the home, liability insurance could protect you and cover any incident-related legal expenses. Examples of when liability insurance could protect you include:
A guest falls down your stairs
You have a small kitchen fire
Your dog bites a guest
Swimming pool injuries
Falling trees
Intoxicated guests
Additional Living Expenses
Another standard portion of a renter's insurance policy is Additional Living Expenses (ADL). This coverage helps pay for any costs you incur if you are unable to live in your home due to a covered loss. Here are a few examples of things that may be covered under the Additional Living Expenses portion of your renter's insurance:
Restaurant meals
Increased mileage/transportation costs
Laundry expenses
Temporary living accommodations (hotel/motel)
Furniture rental
Storage costs
Moving costs
Pet boarding
The biggest argument individuals cite when asked why they don't have a renter's insurance policy is that it costs too much. Rental policies are usually pretty inexpensive. According to the National Association of Insurance Commissioners, the average rental insurance policy costs $190 per year. That amounts to less than $16 per month. To get your renter's insurance quote or to learn more, contact us today!