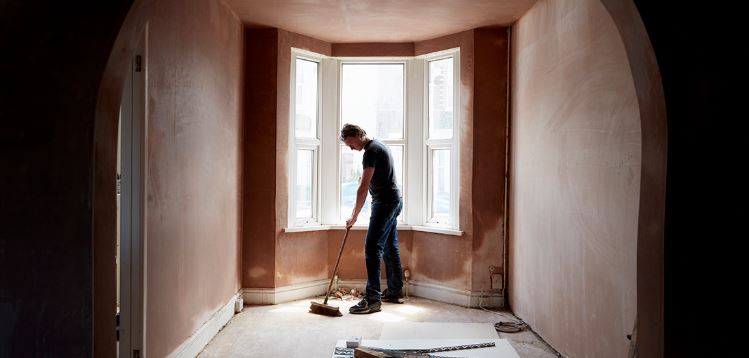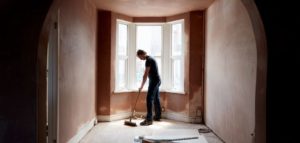 Old homes have a certain charm that's hard to match with a new build. This is especially true when they're restored back to their former glory.
But we've all watched enough DIY reality TV shows to know that remodeling an older home isn't as easy as it sounds. Historic houses were built with different materials and technologies than we use today. And while some have stood the test of time — many haven't.
Every home is different and comes with its own flaws. But it is possible to add some modern comforts and style to your old home while maintaining its vintage character and charm.
Related: Learn more about homeowners insurance from ERIE
So if you're planning to update or renovate your home, here are some tips to help you get started… and avoid turning your dream home into a money pit!
DO:
Have realistic expectations. You may have bought your home because you love the classic fireplace and hardwood floors. But there's a chance you'll also be dealing with unevenly heated rooms, unlevel floors or other quirks. In some respects, that's all part of owning an older home. So before you buy, make sure your expectations for restoration are realistic for your skills and budget.
Set a budget. Even if you plan to retire in your renovated home, you should still view it as an investment. Start every project by setting a realistic budget and checking the prices of comparable homes in your neighborhood. This information will help you determine what needs replaced first and what features you can live without. And if you do have to move for any reason, you'll avoid overextending yourself.
Related: What Home Maintenance DIYers Need to Know
Prioritize repairs. It's best to invest in practical repairs before tackling aesthetic upgrades. Roofs, windows and masonry are a great place to start. Repair these structures to keep water out and prevent damage later. Remember, ugly wallpaper is still less of an eyesore than a leaky roof.
Know when to trust a professional. We all have varying levels of DIY prowess. Know your limits, and be careful you don't get in over your head. Inspectors, contractors and other experts bring years of knowledge to the table.
Related: Hiring a Contractor? Read This Essential Checklist First
What's more, they have access to tools and resources that can help you make the best decisions for remodeling your home. Paying a professional to do the job right can save a lot of money and headaches compared to a botched home repair.
DON'T:
Over-restore. When modernizing your old home, resist the urge to redo everything. Original design features can be difficult to replicate, and they're part of what makes your house unique. Many older materials will continue to perform while maintaining your home's character, while unnecessary repairs and over-finishing cost more time and money.
Ignore the essentials. When restoring an older home, it's tempting to jump right into the eye-catching cosmetic upgrades. But first, check the integrity of systems like your plumbing and electrical work. Neglected knob-and-tube wiring can cause a fire hazard. And those old cast iron pipes can lead to frequent leaks and clogs.
Related: 10 Overlooked Home Improvement Projects
Overlook energy use. Old homes are notorious for being drafty. An investment in additional insulation can more than pay for itself with lower heating and cooling bills. Many professionals even use tools like thermal imaging cameras to conduct an energy audit, so you can pinpoint areas where you'll save the most.
Assume replacing is always better. As the old adage goes, "they don't make things like they used to." This holds true for many components of your old home. So it's always worth looking into whether an item can be refurbished before you replace it. Instead of installing all new vinyl windows, find a shop that can install new glass in your old frames. And see if you can salvage any old wood before heading to the lumber yard.
Forget to notify your insurance company. Major improvements that add value to your home often mean you need a higher limit on your homeowners insurance. An insurance professional like an ERIE agent can help you understand choices in limits and deductibles so you get the coverage you need within your budget.
Bringing an older home back to life is a big commitment — and a lot of work. But with ERIE, you can rest easy with insurance you can trust.
Erie Insurance wants you to sleep well at night, every night. And for us, that means you can feel secure about your home and the things you've worked so hard to get. So relax, knowing we've got you and your investment covered. Ready to request a quote? Contact us today.
by Justin Metz