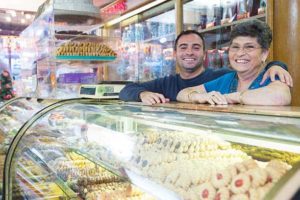 Whether you're starting a new business or assessing your company's liabilities and coverage, a business insurance plan offers protection in case of accidental or unforeseen loss. In the same way auto, home and life insurance put your mind at ease, your business should also know the comfort of coverage. Here are the top four most common business insurance claims and some tips to better protect your organization.
Burglary and Theft
As the most common insurance claim made, large-scale break-ins and small thefts pose a serious financial threat to your business. As a business owner, you are able to lower your own risk of burglaries and theft by installing security alarms, conducting pre-employment background checks, installing exterior lighting and more.
Fire Damage
Fire is one of the most common causes of property damage. A fire can cause great damage to your inventory and office space. Failure to protect your organization from fire via business insurance could result in large out of pocket repair fees that can ravage your company. To help prevent property damage from a fire make sure all your employees have a plan to execute when a fire does occur and to continuously check your fire alarms and extinguishers.
Water Damage
The second most common cause of property damage for businesses is water exposure. Pipes freezing, bursting and gradual leaks can all be very costly and potentially devastating for your business. To help prevent your business from water damage make sure to have a professional company assess any leaks or cracks. If you're located in a region with extremely cold weather, make sure to pay even more attention to your pipes to prevent them from bursting.
Customer Injury
While most commonly associated with industries like construction and fitness, customer injuries can happen in any business. To protect your business against the distressing costs of legal fees, medical bills, repairs and more make sure you're covered by general liability insurance. To help reduce the risk of customer injuries make sure to post warning signs immediately if there is a hazard or problem a customer needs to be aware of and to inspect your premises for any potential hazards.
We're happy to guide you through the process of choosing the right business insurance that suits your company. Click here for answers to some FAQs to help you learn the ins and outs of business insurance.