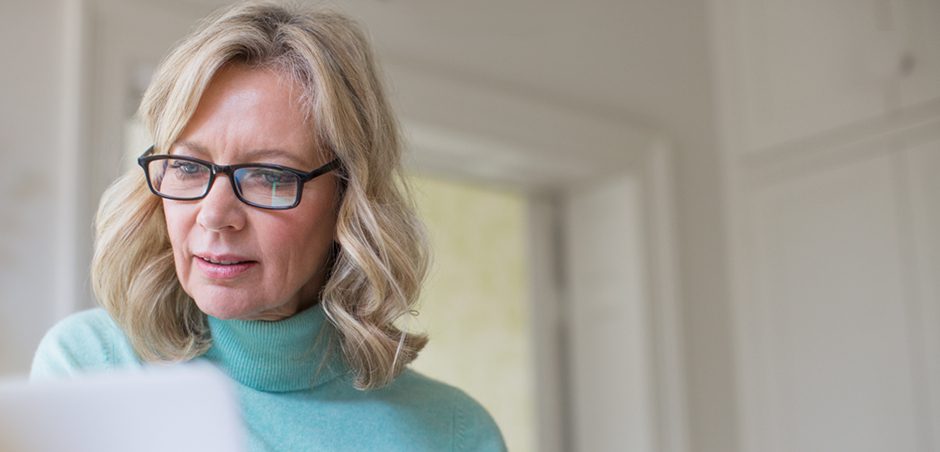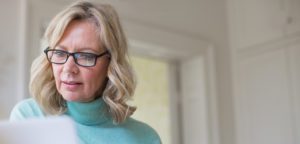 There are few things in life worse than losing your home to fire or a natural disaster.
Except, that is, discovering in the aftermath that you don't have enough homeowners insurance coverage to rebuild the house back to the way it was before trouble struck.
If you get guaranteed replacement cost coverage, that is unlikely to happen. Why? Because guaranteed replacement cost will pay for the full cost of rebuilding your house back to its previous size and specifications – right down to the granite countertops, custom bookshelves, and gleaming hardwood floors that you so love.
"Guaranteed replacement cost gives you peace of mind," says Bob Buckel, vice president and product manager at Erie Insurance. "The reality is that it's almost impossible to estimate to the penny what it's going to cost to rebuild a home. We take that worry away from you."
In fact, the vast majority of homeowners insurance policyholders opted in to guaranteed replacement cost coverage to protect their most valuable asset – their home.
For specific questions or a personalized estimate for your home, talk to a local insurance professional like a Joseph W. McCartin Insurance agent.
How Much Coverage Should I Have on My House?
When you purchase a home and start thinking about protecting your investment, this is often the first question. The answer is often: More than you just paid for it, Buckel says.
"People naturally gravitate to how much they paid for the house, but we're not insuring it to buy it from you – we're insuring it to rebuild it in case something happens," Buckel says. "The question you need to be asking is, 'How much would it cost if a builder needs to rebuild it?"
This is why replacement cost is often more than market value for your home, or even what you might be able to sell it for.
Figuring out rebuilding costs can be elusive, as a range of factors contribute to what that actual cost might be. Guaranteed replacement costs takes the guesswork out, assuring that you're covered – even if you need to rebuild your entire home*.
As A Homeowner, You Have Choices
Guaranteed replacement cost is one of a range of choices – called "loss settlement options" in the business – which insurance companies offer to homeowners. Common loss settlement options include:
Replacement cost
Extended replacement cost
Actual cash value
Guaranteed replacement cost
Each one works a little bit differently. Different insurance companies offer different things, too.
Here's a breakdown of some of those key differences:
Replacement Cost vs. Guaranteed Replacement Cost
That one word – guaranteed – makes a big difference if you're facing a total loss of your home.
When you're issued a policy with just replacement cost, the insurance company works with you to project how much it would likely cost to fully replace your home. You can see the replacement cost and the specific limit for your policy on your declarations page. Replacement cost is provided up to the limit shown on the declarations page.
The replacement cost amount usually gets increased annually – usually by 2 to 5% based on inflation in your area.
Yet, if your home is destroyed and a builder actually estimates that the cost to rebuild is more than that replacement cost figure… then you, as the homeowner, are responsible to make up the difference. That's why it's important as a home owner to make sure you know and are comfortable with how much your home is insured for.
The premium amount you pay for replacement cost compared to guaranteed replacement cost is typically about the same, although some factors unique to your situation may make one or the other more expensive.
Extended Replacement Cost vs. Guaranteed Replacement Cost
With extended replacement cost, your insurance company assures that a financial cushion exists in the event that cost of rebuilding is more than the estimated replacement cost.
Specifically, with Erie Insurance, that cushion is 25 percent above the dwelling amount, as shown on your declarations page. So for a home insured at $300,000, extended replacement cost would give you an extra $75,000 to work with. Yet again, if costs go beyond that extra $75,000… you are on the hook to make up the difference, or rebuild a smaller home. While 25 percent may seem like a lot, there are often circumstances that cause costs to soar well beyond that.
"When a hurricane or tornado does a lot of damage in a specific area, the cost to rebuild skyrockets," Buckel says. "Everyone is trying to rebuild, and the cost of lumber, labor and building supplies all go up. If you don't have the right coverage, you are not going to have nearly enough to rebuild."
Premium costs for extended replacement cost are generally comparable to guaranteed replacement cost, although some factors unique to your situation may make one or the other more expensive.
Guaranteed Replacement Cost vs. Actual Cash Value
In simple terms, actual cash value is basic coverage. While there's no doubt that actual cash value is typically your least expensive option, there is also truth in the old saying, you get what you pay for.
With actual cash value, you get coverage for a pre-determined set amount, and no more. Further, some policies also factor in depreciation of things such as an aging roof – so you may end up with even less than the policy states.
Compared to guaranteed replacement cost, actual cash value often offers the least attractive option as you will likely be required to pay out-of-pocket costs if you aim to restore your home to its previous design and condition.
As we mentioned above: ERIE does not offer actual cash value loss settlement for the dwelling on your primary home – it's only available for secondary homes and contents.
Better Safe Than Sorry
Of course, the ideal scenario is that you will never need to use guaranteed replacement cost coverage. That's why it's so vital to be proactive in protecting your home.
Yet, if you do need it, you can rest assured that guaranteed replacement cost coverage will provide the money necessary to rebuild without requiring you to shell out additional cash.
"If it's a covered loss and costs run high, we will pay whatever the difference is," Buckel says. "It's on us, not you."
by Scott Westcott