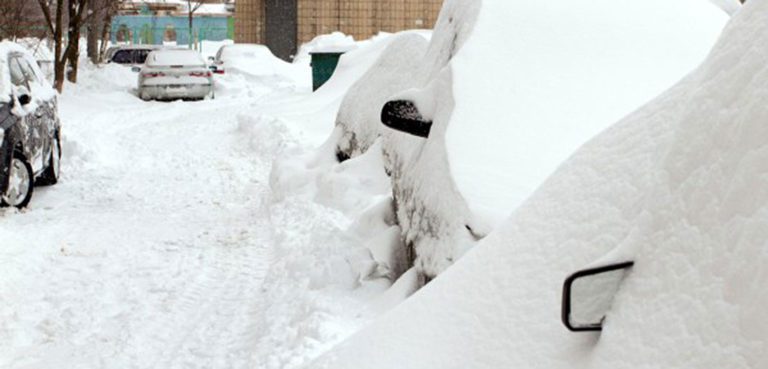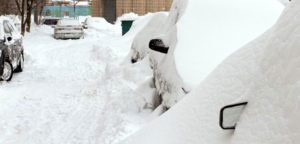 Severe winter weather can catch us off guard. Even adults sometimes hope for a snow day… but odds are we're not getting one. In many cases, you still have to brave the cold, clean off your car and get to work.
When the forecast calls for heavy snow, it helps to think ahead. Follow this checklist of ways to prepare for snowy conditions on the road and at home.
Watch the forecast. Conditions can change quickly. Monitor a trusted source for weather updates. If conditions are severe, use your judgment as to whether you should brave the roads at all – many times, it's safer to just stay home. If you have to be out in the weather, make sure you have a fully-stocked car emergency kit.
Stock up and charge up. Make sure your phone is fully charged and has emergency numbers (family, friends the power company and the police) stored in it. Also, if possible, stock up on essentials, including food and batteries, before the snowfall.
Prep your car for the drive. Fill up your gas tank, check your wiper fluid level and leave your wiper blades up.
Put a bag of cat litter in your trunk. Or some other heavy material like a bag of salt. Not only does it add extra weight, but it can be used to help free your wheels if they get stuck.
Prevent damage from frozen pipes. Water damage is no joke. Do a quick check of the pipes in and around your house, especially if the temperature is expected to drop drastically.
Get everything done the night before. Some already do this, but packing your lunch and setting out clothes the night before can really save time the next morning.
Bring pets inside. If you have an outdoor cat, or a dog the sleeps in a kennel, bring them inside. Subzero temperatures can test even the hardiest of our furry friends and cause them to seek out questionable shelters (like under the hood of a car) to find warmth.
Set your alarm earlier. You never know how much snow you'll actually get. Waking up a little earlier gives you more time to brush off your car, let it warm up, take your time on the road…you get the idea.
Plan ahead for snow and ice removal. After a big snowfall, remember to make time to keep driveways and sidewalks clear of ice and snow to prevent slips, trips and falls. It also helps to learn how to spot the signs of an ice dam and know how to safely remove heavy snow from your roof.
All done preparing? Nice! Now, reward yourself with your favorite TV series and a pizza from that great small-town place you love.
At Joseph W. McCartin Insurance, Inc., we're here for you – whatever the weather. For more tips, DisasterSafety.org is also a great source for advice to prepare for winter weather.
Even when you take every safety precaution possible, things happen. When you have a local agent on your side, you can rest easy knowing you have the coverage you need.
by Alex Buczynski